A place of culinary and cultural emergence in this 1500 m² former joiner's workshop. A lively and friendly place above all, with a cultural scene, bar, beer garden and other gardens, concerts, conferences, events for children, as well as 15 stalls.
Last updated date : 11/11/2020
Canceled or closed because of Covid-19.
La Commune 3 rue du Pré-Gaudry - 69007 Lyon 7ème
La Commune is for both individuals and the community – a unique and varied place.
It is an eclectic home with an improbable, mixed team that embraces its identity.
It is an intergenerational canteen with 15 stalls that serve delicious food in a friendly, laid-back atmosphere.
It is a springboard to help resident Chefs express their talent.
It is a cultural scene where you can visit exhibitions or enjoy live music.

It is a playground where children can have fun while their parents chat.
It is an original working space.
It is a south-facing garden where authenticity is nurtured.
It is a lively and welcoming village square.
It is a former joiner's workshop with a spirit that reflects the people who come here.
It is a commune. Each person has a special place here. Their own place.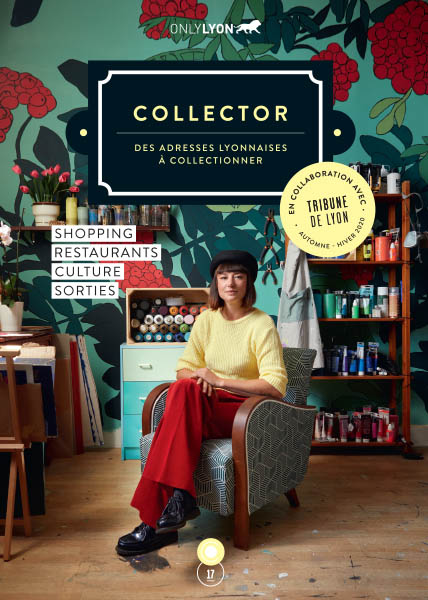 See more on this top tip in COLLECTOR
Collector's original visuals and voice have made it a big hit in Lyon. It offers locals a different view of their city: more modern, more urban, and even a little offbeat. In just a few years, this guide has become the repertoire of "places to be". It opens doors to somewhat secret worlds – just the way we like them in Lyon.
list Know more about Collector
Useful tips
Equipments

---
Services

---
Openings

---
Canceled or closed because of Covid-19.
Spoken languages

---
German, English, Spanish, French
Accessibility

---
Accessible for self-propelled wheelchairs
Espaces pour les évenements
Salles équipées pour
Family Reception/drinks reception
Exhibition/trade fair
Seminar/meeting
Equipement des salles
Sound engineering
Video projector
Paper board
Light engineering
Screen
Microphone
Dance floor
Wifi in room
Stage
Table
Chair
Air conditioning
Rectangular table
High bar
Amphitheater
Les Salles
Lieu-dit
Capacités :
Classroom room: 200
Theatre style: 270
U-shape: 100
Banquet: 100
Cocktail: 270
La Place
Capacités :
Theatre style: 112
Banquet: 56
Cocktail: 112
Le kiosque + bistrot
Capacités :
Classroom room: 120
Theatre style: 206
U-shape: 60
Banquet: 100
Cocktail: 200
La Commune
3 rue du Pré-Gaudry - 69007 Lyon 7ème