Iconic establishment
For business, meetings, parties, cocktails, seminars, this authentic bouchon has four private rooms.
Last updated date : 28/04/2020
Open daily: noon-2 pm and 7:30 pm-10 pm (10:30 pm on Fri. and Sat.).
Café Comptoir Abel 25 rue Guynemer - 69002 Lyon 2ème
An iconic part of Lyon's dining scene, and an official Bouchon Lyonnais, this is the oldest and most authentic bistrot in town. Café Comptoir Abel offers a fantastic dining experience and remains as popular as ever. Its history-laden interior and exceptional atmosphere have won it many fans!
Another peculiarity of this traditional local establishment is that you wander through the kitchens to go from one dining room to another. A little secret: we have it on good authority that the best quenelles (Lyon's traditional dumplings) in town are served here. We'll leave it to you to judge!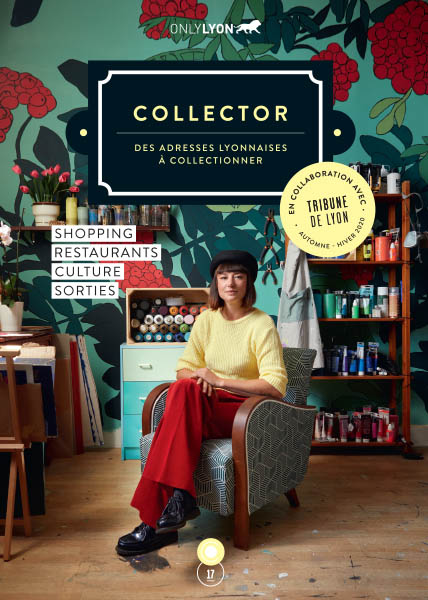 See more on this top tip in COLLECTOR
Collector's original visuals and voice have made it a big hit in Lyon. It offers locals a different view of their city: more modern, more urban, and even a little offbeat. In just a few years, this guide has become the repertoire of "places to be". It opens doors to somewhat secret worlds – just the way we like them in Lyon.
list Know more about Collector
The first thing you notice about Camille when you see her in the morning is her ready smile. Then you rapidly realise that although she looks very gentle, she is also amazingly efficient and insatiably curious. The very essence of a compulsive tester: nothing escapes her watchful eye. Not a single venue, festival or wardrobe sale, especially those that take place in her own neck of the woods on the slopes! You may even come across her and her little 4-year old, who accompanies her on most of her exploratory journeys!
Useful tips
Equipments

---
Services

---
Openings

---
Open daily: noon-2 pm and 7:30 pm-10 pm (10:30 pm on Fri. and Sat.).
Prices

---
A la carte: 12.50 to 33 €
Adult menu: 25 to 49 €.

Espaces pour les évenements
Salles équipées pour
Family Reception/drinks reception
Seminar/meeting
Equipement des salles
Les Salles
Salle 1
Capacités :
Classroom room: 40
Theatre style: 40
U-shape: 40
Banquet: 40
Cocktail: 50
Square: 40
Sallle 2
Capacités :
Classroom room: 22
Theatre style: 22
U-shape: 22
Banquet: 22
Cocktail: 30
Square: 22
Salle 3
Capacités :
Classroom room: 22
Theatre style: 22
U-shape: 22
Banquet: 22
Cocktail: 30
Square: 22
Salle 4
Capacités :
Classroom room: 40
Theatre style: 40
U-shape: 40
Banquet: 40
Cocktail: 50
Square: 40
Café Comptoir Abel
25 rue Guynemer - 69002 Lyon 2ème