MCI France
With an office in Lyon, the international group MCI provides globally integrated solutions for congresses and corporate events.
Last updated date : 28/02/2020
MCI France
18 place Tolozan - 69001 Lyon 1er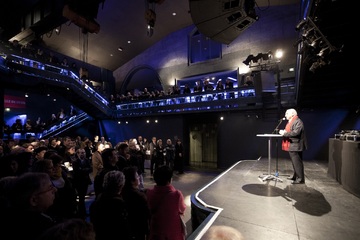 MCI France belongs to the international group MCI (56 offices in 29 countries) and boasts an office in Lyon since 1998. Every year, MCI France organizes over 250 association congresses and corporate events, in Lyon, in France and all over the worldwide.
As your partner, we provide you with all or part of our expertise. Regarding congresses: strategy and consultancy, event coordination, scientific secretariat, registrations and accommodation, marketing and communication, exhibition and sponsoring, financial and budgetary management. MCI counts among the 6 French companies accredited by IAPCO.
We also provide creative, logistic, technical and digital solutions to meet the challenges of corporate events whatever your objectives (commercial, HR, communication or marketing). Our multicultural teams work together with our in-house services (travel agency, digital creation department, graphic design studio, technical production, etc.) and can capitalize on a network of 100 destination management companies in the world.
MCI France
18 place Tolozan - 69001 Lyon 1er