Circus, cabaret and great food
This unique and well-designed dinner-show concept blends the worlds of circus and cabaret. It is an excellent combination, with sixteen international artists at the peak of their art.
Last updated date : 18/11/2019
See the schedules on the website. Closed from Jul. 8th to Aug. 25th.
Imagine "Le Cirque Autrement" 5 avenue des Canuts Carré de Soie - 69120 Vaulx-en-Velin
Three big tops on the same site, 1,300 m² of reception and event facilities. A magical, unusual and unique setting in the heart of the greater Lyon area. Dinner + Show events, event room hire, Christmas Circus and corporate events. Original menus, divisible and adaptable rooms, top of the range sound and lighting services, international artists and a friendly, personalized welcome all await you. Enjoy all the atmosphere of the great Parisian cabarets.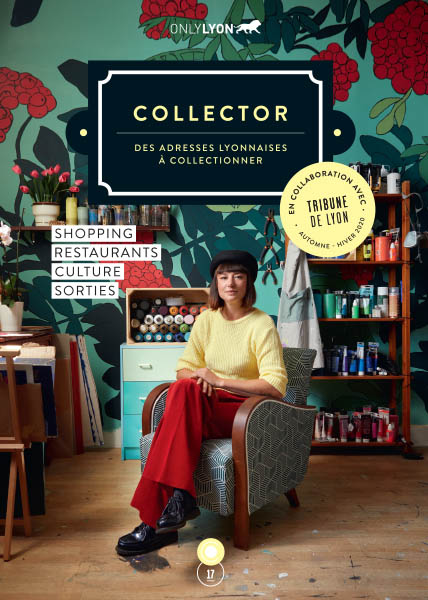 See more on this top tip in COLLECTOR
Collector's original visuals and voice have made it a big hit in Lyon. It offers locals a different view of their city: more modern, more urban, and even a little offbeat. In just a few years, this guide has become the repertoire of "places to be". It opens doors to somewhat secret worlds – just the way we like them in Lyon.
list Know more about Collector
Isabelle, our editor born and bred in Lyon! She was born in Sainte-Foy-lès-Lyon in fact, studied in Lyon and now lives here. Territorial? Absolutely not! She loves travelling, widening her horizons, meeting new people and enjoys a change of scenery (without snow, if possible). Isabelle is curious and a people person, two attributes that often go hand in hand! Her favourite colour is green and her motto "a day without laughter is a day wasted!" 
Useful tips
Equipments

---
Car park
Pay car park
Parking
Coach parking
Services

---
Coach access
Room hire
Wi-fi
Openings

---
See the schedules on the website. Closed from Jul. 8th to Aug. 25th.
Prices

---
Adult menu: 62 to 98 € (Lunch Show: € 62
Dinner Show
Menu Gourmet : € 69,90
Dinner Show - Menu Prestige : € 98)
Child menu (12 years): from 45 €
Group menu: 59 to 93 € (Lunch Show: € 59
Dinner Show - Menu Gourmet: € 65,90 €
Dinner Show - Menu Prestige: € 93).

Free entry for children < 3 years, the drivers.
Spoken languages

---
German, English, Spanish, French, Italian, Russian
Accessibility

---
Accessible for self-propelled wheelchairs
Espaces pour les évenements
Salles équipées pour
Concert/events
Family Reception/drinks reception
Seminar/meeting
Equipement des salles
Sound engineering
Light engineering
Microphone
Dance floor
Wifi in room
Stage
Table
Chair
Air conditioning
Les Salles
Chapiteau d'accueil
Capacités :
Classroom room: 50
Theatre style: 100
U-shape: 30
Banquet: 100
Cocktail: 300
Chapiteau Baroque
Capacités :
Classroom room: 40
Theatre style: 250
U-shape: 30
Banquet: 300
Cocktail: 350
Grand Chapiteau
Capacités :
Classroom room: 60
Theatre style: 850
U-shape: 40
Banquet: 500
Cocktail: 550
Square: 700
Imagine "Le Cirque Autrement"
5 avenue des Canuts Carré de Soie - 69120 Vaulx-en-Velin