The Hameau Duboeuf
The first oenology park in the Beaujolais. It's a fascinating visit through the world of winegrowing and winemaking with shows, attractions and wine tasting. New attractions 2019!: an immersive experience with audio visual effects and an Explor Game!
Last updated date : 14/10/2020
The Hameau Duboeuf
796 route de la Gare - 71570 Romanèche-Thorins
Le Hameau: Le Hameau du Vin offers treasures of art and crafts, dreams and imagination. A unique collection of rare objects, animation shows, a wonderful journey through the vine and wine trades, without forgetting the time of tasting ... Between culture and entertainment, let yourself be told this beautiful human story . New for 2019! : stroll through the history of Beaujolais thanks to the immersive projections of the show "Mon Beaujolais" and discover the Explore Game of the Hamlet.

The Station: The Wine Station invites you to the heart of the legendary axis of wine transport, Paris-Lyon-Mediterranean. In the authentic Romanèche-Thorins station, discover a world dedicated to the life of the railways. Come back to childhood in front of the superb railway models and relive the special atmosphere of the docks of yesteryear. The Garden: in the heart of the vineyards, the Garden in Beaujolais makes you discover the scents of flowers, bark, fruit or spices that make the richness of wine. A dream location for tasting enthusiasts, garden lovers and family outings. Take the time and let your senses guide you (open from April to September).

La Cuverie: the winemaking technique reveals its secrets to you in this space which combines advanced technology and respect for traditions. From the calm of the cellars to the 150 stainless steel vats, the panoramic terrace and its superb view of the Beaujolais mountains, be at the heart of wine production. Boutique and Restaurant open every day.

The Georges Duboeuf fresco: Under the leadership of Gilbert Coudène, the Allumeurs de Rêves were able to give life to the project of Alain Vavro and his wife Dominique and produced a fresco inaugurated on July 23, 2020. A final tribute in complete privacy to the energy and passion that Georges Duboeuf has put at the service of the Beaujolais heritage.
Discover this fresco during your visit to the museum in the small vineyard of Hameau Dubœuf.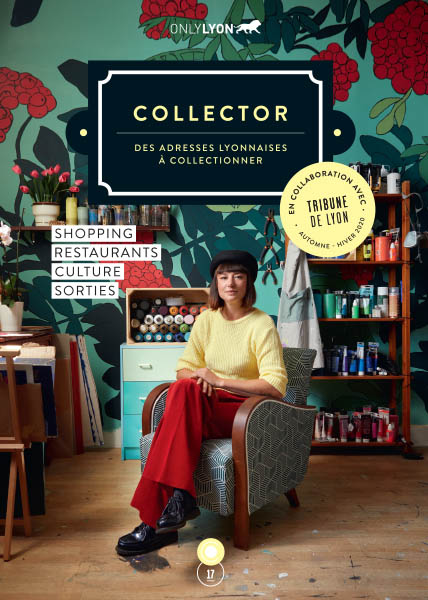 See more on this top tip in COLLECTOR
Collector's original visuals and voice have made it a big hit in Lyon. It offers locals a different view of their city: more modern, more urban, and even a little offbeat. In just a few years, this guide has become the repertoire of "places to be". It opens doors to somewhat secret worlds – just the way we like them in Lyon.
list Know more about Collector
Useful tips
Prices

---
Adult: 18 to 20 €
Child: 6 to 10 €
Group adults: 17 €
Group children: 6 to 10 €.

Group rate available for > 10 people.

50% discount on the individual rate for people with disabilities.
Espaces pour les évenements
Salles équipées pour
Concert/events
Convention
Family Reception/drinks reception
Exhibition/trade fair
Seminar/meeting
Equipement des salles
Video projector
Paper board
Screen
Microphone
Wifi in room
Stage
Table
Chair
Speaker pulpit
Air conditioning
Rectangular table
High bar
Les Salles
Moulin à Vent
Capacités :
Classroom room: 90
Theatre style: 90
U-shape: 90
Saint Amour
Capacités :
Brouilly
Capacités :
Regnié
Capacités :
The Hameau Duboeuf
796 route de la Gare - 71570 Romanèche-Thorins